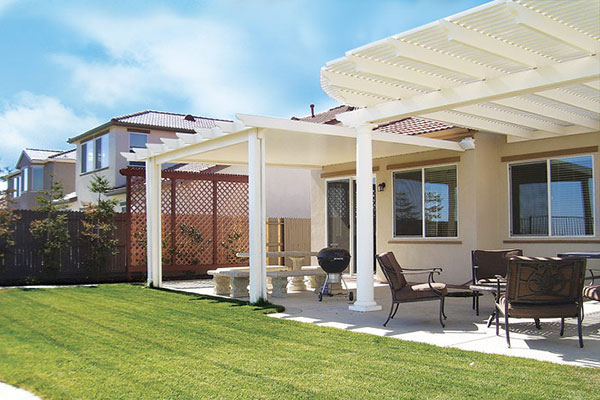 Alumawood Roofs
Beautiful, Durable, Maintenance-Free Roofs constructed as a solid roof or in a lattice/pergola style structure.  Textured wood finish, seven popular colors, and a patented gutter guard system.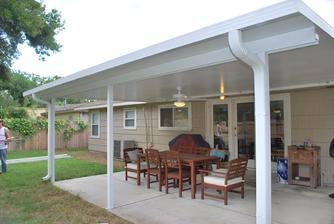 Snap N Lock Insulated Roofs
Insulated foam aluminum panel roofs make a beautiful, long-lasting addition to your outdoor living space. Unparalleled protection from sun & rain.  Priced to fit almost every budget.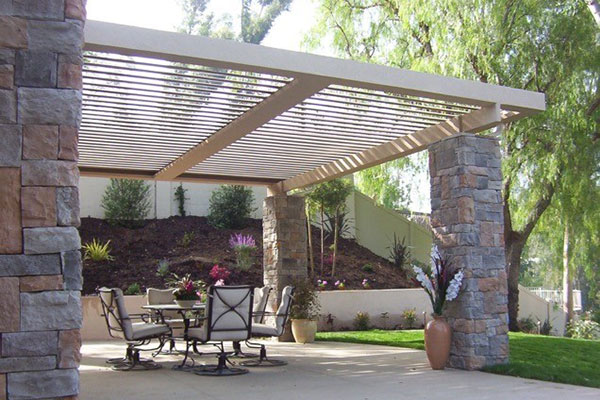 Equinox Louvered Roofs
Extend your outdoor living space. Aluminum grade, 20 year warranty, protection from heat, wind & rain. We're the only Equinox certified, authorized dealer for the San Antonio/Austin area.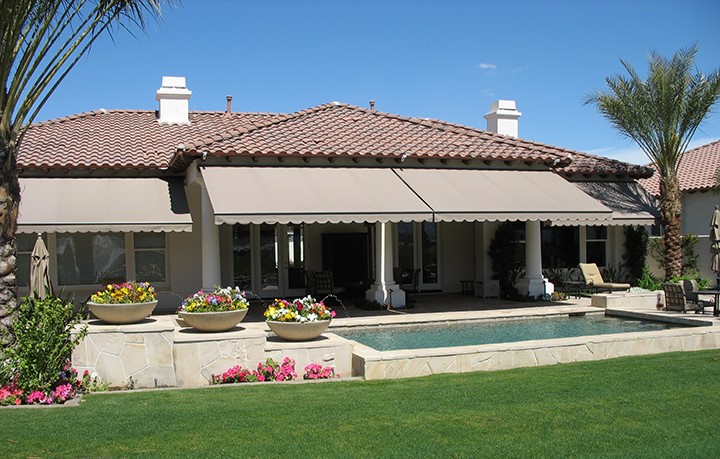 Retractable Awnings
Ideal shading solution for decks and patios. They can be conveniently mounted on the wall, soffit or roof. Simple hand crank or the convenience of an optional motor.
Snap N Lock Insulated Roofs

"Great experience! The patio cover is beautiful and choice of colors available allowed us to match color of home. We love our new patio cover!" 

We love our experience with Bluebonnet Patio Covers! They were very knowledgeable, experienced, quick to respond, and very professional!" 

"I got quotes from several patios companies, however, Bluebonnet Patio Covers gave me the best price! I'm very happy with my patio cover."
Schedule a Free Home Visit & Estimate
Call Or Text For a Free Quote
Email Us For Any Questions