Equinox® Louvered Roof Systems
With the touch of a button, louvers go from fully open to fully shut for the ultimate shade/cover solution.
Equinox Roof is manufactured with quality elements, precision engineering, and aesthetic options to fulfill your dreams of the ultimate outdoor space. Our patio system is strong and conforms to all wind and snow load requirements.
Since Equinox® Louvered Roof systems are manufactured from extruded aluminum, they offer greater durability than traditional plastic or fabric patio covers.

The louvers are customizable to integrate flawlessly into any architectural style, such as gable roofs, bay windows, doors, or angled roofs and walls.
Remote Control
With the touch of a button, a convenient remote control easily rotates the patio system louvers from fully opened to a solid roof in a matter of moments. While enjoying quiet days lounging outside, you can adjust your patio's louvers to protect your eyes and skin when the sun is at its full height.
Built-in Gutters
One of the more ingenious features of the Equinox Louvered Roof system is its built-in gutter system. At installation, the louvered roof is precisely angled to ensure that rainwater flows into the gutters along the perimeter of the system. When coupled with downspouts, the water flows down and out away from your home, keeping all under the roof dry and comfortable.
Solar Battery
Drawing, storing, and converting the sun's energy, the battery cell powers the motor that rotate the louvers. Combined with the remote control, the louvered roof needs no wiring and uses no power from the home. It is both renewable and sustainable. The Equinox Louvered Roof solar battery is securely mounted in a discreet and sunny corner of your patio. Non-solar battery pack systems are also available.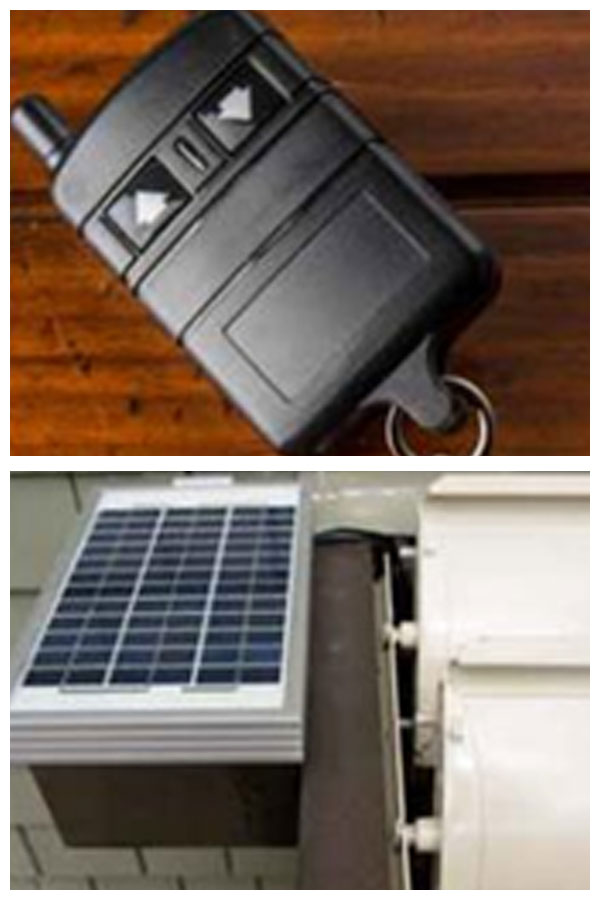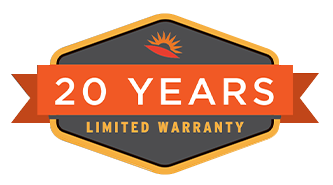 We are the only Equinox certified, authorized dealer for San Antonio/Austin to perform installations, repairs and warranty!  For full Limited Warranty details and additional information.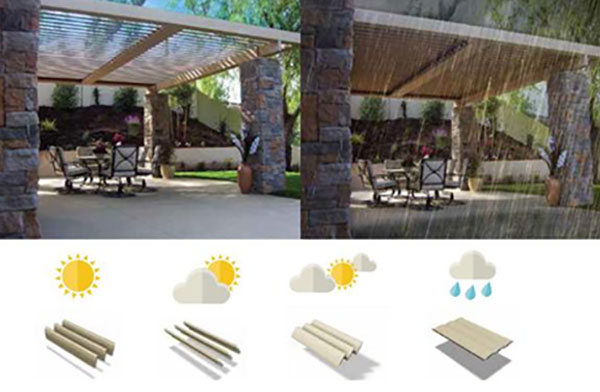 Precision Engineered Motor and Louvers
An innovative system of rotating gears drives the louvers into the perfect position for ventilation, sun blocking or rainfall protection. Designed with extruded aluminum and stainless steel components the system is strong, lightweight and durable. The low maintenance louvers can be positioned anywhere within their 160° range of motion for the exact amount of protection or ventilation desired.